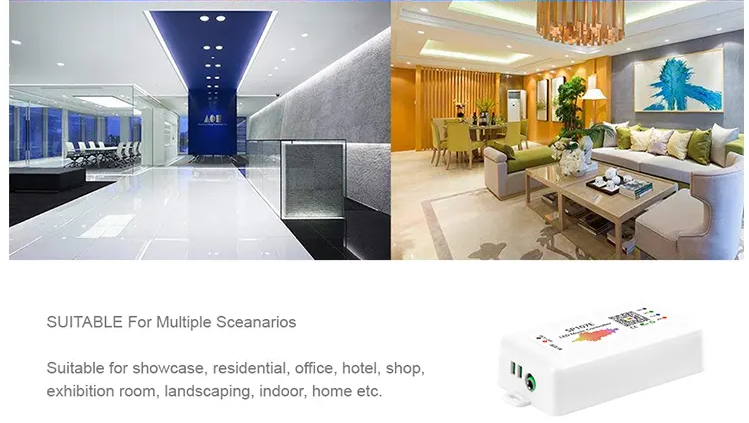 Explore Smart Controls for Decorative Lighting
People pay more and more attention to life Spiritual enjoyment, family entertainment, so the ambient light is more and more popular, and with the development of science and technology, the ambient light is more and more intelligent, so the scientists have developed a multi-functional controller to match the ambient light to use, to achieve the running digital control, so that the ambient light is more colourful!
Based on advanced wireless RF, Blue-tooth, WiFi, and IoT technologies, the engineer have developed smart lighting control systems with sophisticated design, excellent performance, more intelligent, and a wide range of applications. The product line covers RF/ IR remote controllers, Bluetooth controllers, WiFi controllers, and IoT controllers, smart ArtNet controllers, etc…
We can collect the high quanlity high performance multifunctions controls according the customers needed. Because of this, our products are more and more favored by customers. It is widely used in smart home, smart lighting, automotive lighting, consumer electronics, and other fields.
If you explore smart controls for your decorative lighting, pls don't hesitate to contact us, we will give you the large source for choice and offer our best professional sevrice!!